For many years, our focus has always been on meeting the requirements of the customer.
Everything under one roof with a full service for great results!
We offer development, design, manufacture and assembly, right through to commissioning and maintenance all under one roof, regardless of whether it is a roll former, decoiler, handling system, gantry milling machine etc. Our staff design and assemble custom machines depending on the application.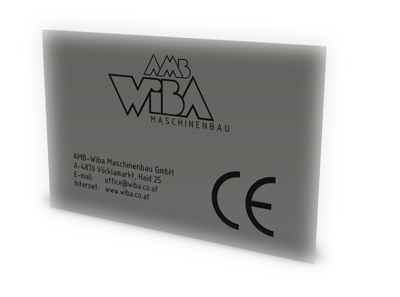 New machines:
We have consistently followed a path aimed at meeting the needs of our customers. This means that all machines are conceived with the active involvement of the customer and are thus specially configured. For many years, our customers have also enjoyed outstanding service after they take receipt of the machine. In spite of the focus on high-end technology and individual design, we also keep a close eye on pricing.
Repair and maintenance:
After many years of use, you will inevitably have to replace wear parts, replace / overhaul sets of rolls or upgrade machines each year with the latest technology. Knowing the problems of planned or unplanned downtime, we make every effort to find a fast, cost-effective solution to your problem. To meet this challenge, we keep parts and modules with long delivery and manufacturing times in stock to be able to guarantee short delivery times. We are also happy to carry out repairs and maintenance on machines from other manufacturers.
Roll sets / Roll former:
The roll set is the heart of any roll former, the better these rolls are set and adjusted, the better the result. This is why new but also overhauled "old" roll sets leave our plant perfectly set. On any new roll former, the forming of the sheet metal is calculated in order to obtain the best roll forming result.
Punching tools & cutting tools:
Punching tools & cutting tools. Good quality cutting is achieved by use of a precise tool. However, daily use takes its toll on cutting blades and punches and so they must be reground or replaced from time to time. After several test cuts and an optimally set cutting slot, the tool can be refitted after a short time. If a new tool needs to be manufactured, we have a wide selection of tool steels in stock.
Software / control systems:
The field of software and control systems is one of constant innovation. Machines from our plant normally run for 15-20 years without any problems. After such a long period, there are often no spare parts for control modules, which increases the risk of a total breakdown of your plant. We will help you to complete these projects, we look after the programming as well as any other tasks which may be needed in such projects. A common project at present is the upgrading of the Siemens S5 to a Siemens S7 controller, the safety concept is also optimized here.
Further developments:
Highly motivated staff with years of experience in the field of mechanical engineering is working to further optimize our machines every day. Even when designing new machines, we always consider how existing machines could be upgraded.